"It's time t' see th' light."
About this creation

Name: Arphax
Gender: Male
Species: Toa
Race: Fa-Matoran
Tools: Magnetic Cannon
Titles: The Hero
Element: Magnetism
Occupation: Superhero Toa
Kanohi: Matatu
Personality: Generally easy-going and friendly. However, he is prepared to immediately drop whatever he is doing when necessary.
Status: Alive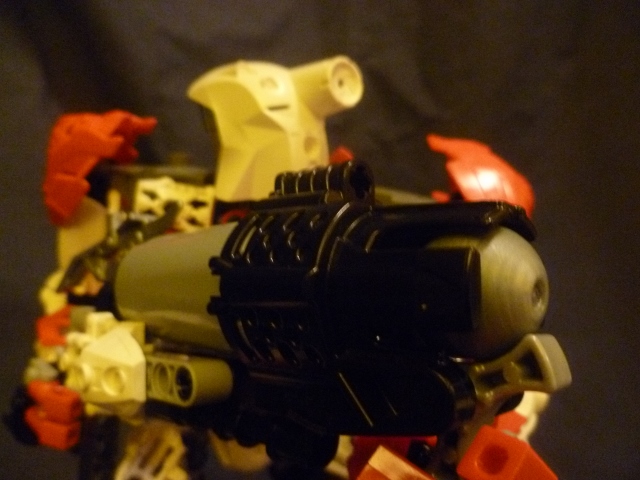 Like many Matoran, Arphax was involved in the creation of the Mata Nui Robot. Because of his hard-working manner, he was allowed to retire to Artakha, where he began to learn the art of music. However, at some point in his life, Arphax was given a Toa Stone on the orders of Artakha himself, who understood that the Matoran of Magnetism had a different destiny.
During the war against the League of Six Kingdoms, Arphax was dispatched from Artakha to assist the Toa in the war. While fighting in the war, Arphax discovered that the world outside his home island was filled with crime and corruption. After the war, Arphax settled in Metru Nui, where he began a one-man war against the criminal underworld.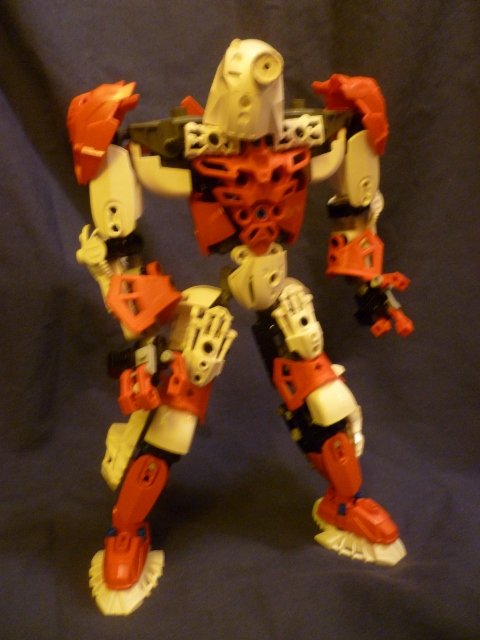 Well, I'm not dead. Of course, most of you already knew that. I just haven't posted a MOC in forever. Reason being, after my last three MOCs got quite less likes than I usually got on my MOCs, I got sorta depressed and started cutting back on the number of MOCs that I post here. Don't worry, I've still been MOCing.
Arphax's concept is relatively new, by my standards -- he originated back in January. (Cross reference Khaati, the last MOC I posted, whose character concept was made in July of last year.) I had recently heard about a kidnapping that had occurred close to where I lived. While thinking about that, the character of Arphax emerged in my mind -- a warrior with a one-man mission to wipe out crime.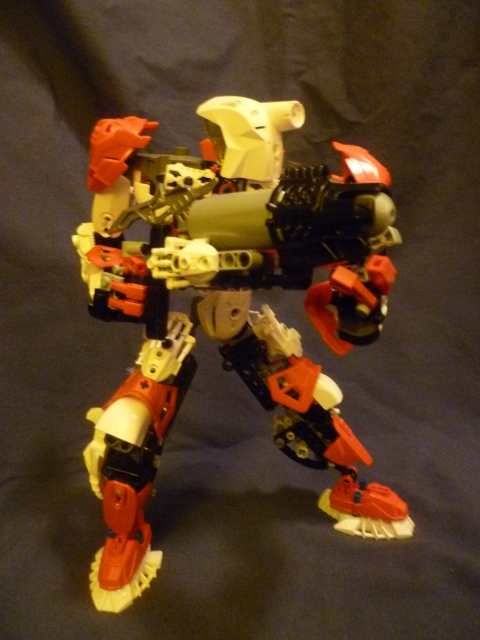 The initial character design was a lot like Stringer 1.0 -- he had the same accent (which, in the story, he still does), a similar gun, the same head , and the same element (Sonics). However, over time, I worked to distance my character from stringer -- giving him a Matatu, transferring his element to Magnetism, and at the last minute changing his weapon design.
One thing that stayed on him was his red and white armor colors. My reason for those colors is so that he can instantly be recognized as a "good guy". That doesn't help much for stealth, but it would help to scare criminals as well, with a reputation as good as his.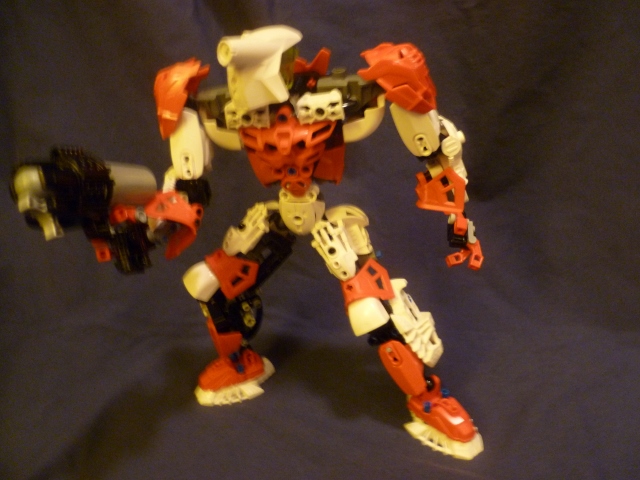 Also, Arphax always fires first, and fires hard, so there's not much chance for his enemies to counterattack anyway. :P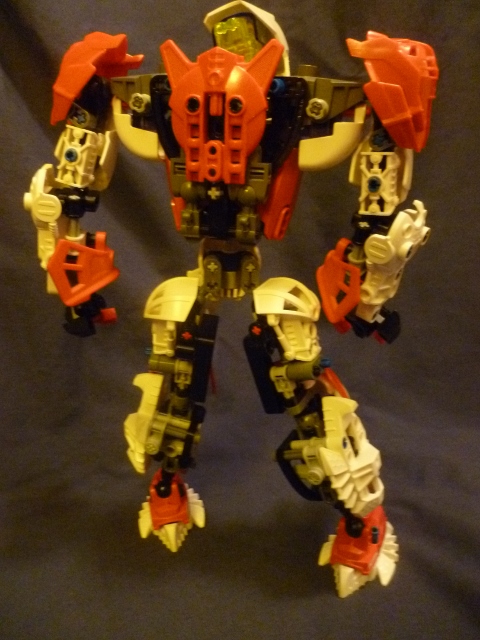 Now, closeups from weird angles to show the internal structure, like always.


The lower legs. Didn't use the Inika shoulders on these.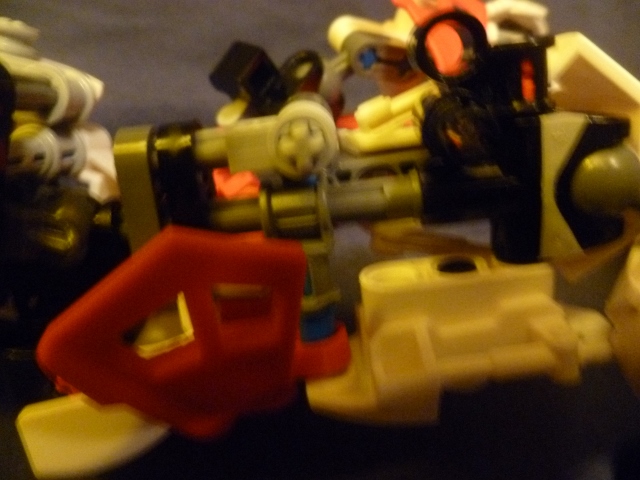 The upper legs. Sorty empty looking from this angle, but it looks nice from the front. (And I guess I should mention here that his legs have a tendency to fall apart at the knees. Maybe I'll work that into the story.)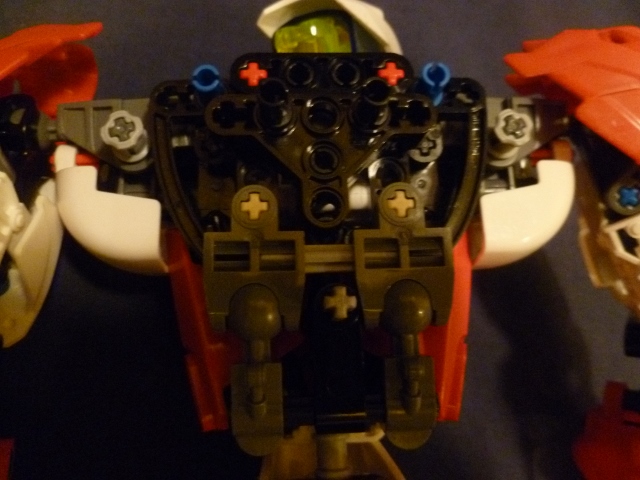 Back, minus the HF shield.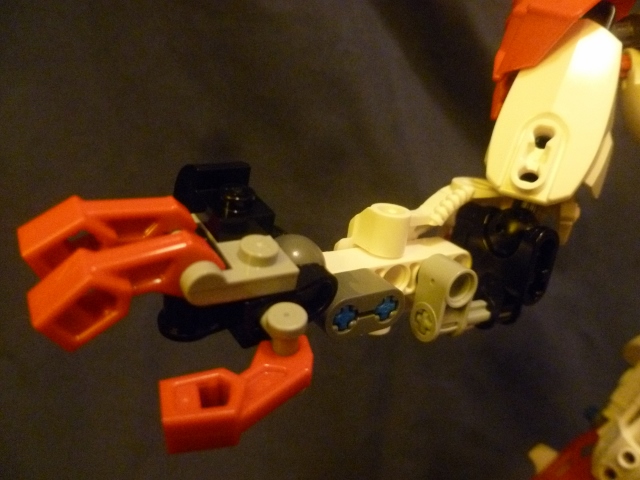 Lower arms, minus the Glatorian ankle armor. Most of you now that I'm not very good at custom lower arm, but on this one I can say that I think I did a pretty good job.



Thanks fer lookin' and goodb--



HELP ME!
What 'n the --


Well.... looks like I have 'nother murder t' clean up.




You'll have more than one to clean up, poor fool!




FOR I AM ZONK HERO!




You and your kind have perpetually murdered my son and heir, Bob Hero! For that you must all be killed!
Are you sum insane asylum escapee or somethin'?




What? How dare you insult me! I am the greatest Hero of all time, and I shall make all this universe tremble before the sound.....




of.... my....


BOOOOOOOOOOOOOM!!!!



.....I regret that I have but one life to lose for my Hero Factory.


~blows~


Well, that was unexpected. Anyway, before you leave to rate and comment (I should hope), here's an image of the MOCs that I've made since my last post (as well as the last three BIO-MOCs I posted on the pages).




More from Hawkflight
More across MOCpages