Diary of an AFOL's partner
by Zabou =)
( Add to my favorite builders )

Hi everybody!


Few years ago, I got an AFOL. In the beginning, it was strange: this funny creature has original habits, which everyone here knows – constructing stuff in various shapes and colours with little plastic things, spending hours to sort, taking pictures, working on Photoshop, etc. With a little time and some adaptation, I got used to it. For the well-being of my AFOL, I changed some habits: I get used to sweep the floor instead of using a vacuum-cleaner, and let the dust heap just in case… During big constructions periods, I also use to go through an obstacle course to fetch my morning cup of coffee.




Usually, the AFOL is a very kind and pacific creature but for having one at home, I learnt you need some patience, especially during periods of building or contests... The AFOL need to be reassured and you MUST give an opinion about the construction.
For example:
AFOL: What do you think about my castle?
AFOL's partner (that's me!): It is very nice but I think the tower is a little too short…
AFOL: Yes but it is very complicated to change it… [Grumbles…]
Half an hour later, the AFOL is working on it! =)

When I got my AFOL three years ago, he was coming out of his dark age. So I helped him to go through by proposing him to bring home his whole childhood collection. I took part in washing, drying and sorting all the bricks – about 30 000 pieces. So for the blossoming of my AFOL – and in order to spend some time with him – I take part in his activities: I dismantle things, give him some ideas for builds, I even challenge him but most of the time, I help him with the infinite and precise sorting! Sometimes I help him to build minifigs or some repetitive stuff.





About me…
I'm a girl, I'm 26 and a half (as a youth would say!)… Though I played with Lego when I was a child, I never really built things… I really got to know those little bricks when I got my AFOL. But I really enjoy building some sets like Creators (especially fierce creatures), Prince of Persia, Pirates of Caribbean and I'm fond of Collectable Minifigures! I really don't know why but I found out that sorting is very relaxing! You can guess that I've a fully pleased AFOL! About MOCpages, I really discovered the website since the start of the 2012'MocOlympics. This contest keeps my AFOL very busy! I think this site is very pleasant, people are very nice and the atmosphere is great: it's an exception nowadays! There are a lot of brilliant and mad builders whose creations I like to watch - and rate and comment too, of course! And I love the twisted categories that judges submit! I also love the humour of this site! Above all, I love that adults are playing so deadly serious! Most likely because I am the same!


I'll soon post some photos of sorting and dismantling! Come back soon!




PS: Try to guess who my AFOL is! There are some clues in the above text…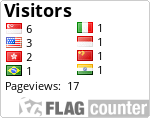 LEGO creations
Query for failed SELECT activity.* FROM activity WHERE activity.to_personid=96849 AND activity.regarding_personid=96849 AND activity.action!='invited' AND activity.action!='removed' ORDER BY activity.created DESC LIMIT 10