I am not the singer that you wanted, but a dancer..
by Garrett .
( Add to my favorite builders )

'Bout time this place got a facelift.

Hallo whoever-it-is-that-happened-to-stop-by. Just your average FOL here.... NOT ;)

I enjoy Bionicle MOCcing and Castle, but there are other things that I think I'm remotely decent at. ;) I'm active around here, so feel free to ask some questions. :) I've been around here since September of 2012, but I really started to be active over the winter of the same year. My older stuff, honestly, stinks. :| Newer stuff of mine though, I think is at least moderately decent. Even though I have crazy Ignika-men trying to kill me and whatnot, I think I live a decent MOCpages life. ;) I'm also a Christian.

Some things I'm trying to pass off as facts facts about me:

Name: Garrett(don't forget! Two r's, two t's!)/Ciaros/weirdo.

Favorite food: Spaghetti. :D

Favorite type of music: Alternative rock. >:D

Favorite MOCcist(s): MEChro, Noodles, Nathan Ingerson, Ben Cossy, Mike Nieves, L.A. Miranda, Clever Crowe, Blake Baer, Riccardo Zanglemi.

Favorite Video Game: Legend of Zelda: Skyward Sword :D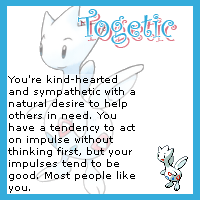 My Self-MOC's name is Ciaros. His V3 is here

Thank you to all the 43 people that call me a favorite! :D

Some friends on here:

Timothy Wallace :

My first real friend on here, and a good sci-fi builder. Great guy all around, hasn't been posting much though.

Wertman 8 :

A good Bio-Moccer, and a good commenter. Nice guy.

Reaper the Ultimate :

A very good Bio-MOCcer, not to mention his great ships! Really good builder.

Ian

Really nice guy that makes cool stuff.

X~

Really great builder and a good friend of mine. Totally great guy. (Though he would probably kill me for saying that. You know you would, Mr. Urban Legend :P)

In case you haven't noticed, I like emoticons. ;)

Goals:

Get 5 likes: Check!

Get 10 likes: Check!

Get 15 likes: Check!

Get 25 likes: Check!

Get 50 likes: No.

Groups I'm in:




Other:




So, I hope you like my stuff!
LEGO creations
Query for failed SELECT activity.* FROM activity WHERE activity.to_personid=96049 AND activity.regarding_personid=96049 AND activity.action!='invited' AND activity.action!='removed' ORDER BY activity.created DESC LIMIT 10