"Almost never" is an interesting concept...
by Sniper-Clone !
( Add to my favorite builders )



Hello, welcome to my page!


Some things about me:


Born: November 9th, the Netherlands.

Interests: LegoŽ, The MOCpages,LegoŽ, Star Wars, and ehm... Did I say LegoŽ already?

Hobby's: LEGOŽ, what else?

Sport: Building with LEGOŽ and badminton.

Music: I like nearly every kind of music, but i really love "Wheels" from the Foo Fighters.


I like to build with LEGOŽ, I do it almost every day, and one day I want to become a famous builder. But, anyways, I just upload my MOCs, and I like to hear if you like them.

Coming soon (probably)

-I'm posting my hogwarts castle in a few days, so stay tuned!
-Maybe my updated clone base, but I have to take pics!
-Gonna start building my 2012 base soon


Sniper-Clone, over and out!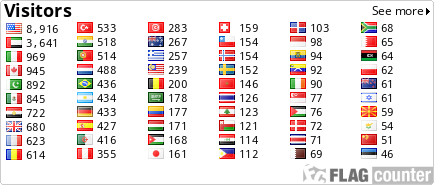 LEGO creations
Query for failed SELECT activity.* FROM activity WHERE activity.to_personid=74973 AND activity.regarding_personid=74973 AND activity.action!='invited' AND activity.action!='removed' ORDER BY activity.created DESC LIMIT 10