Matthew 19:26 :Jesus looked at them and said, "With man this is impossible, but with God all things are possible."
by Brian Armstrong
( Add to my favorite builders )

Hello! I'm a TFOL, who likes Fantasy and Sci-fi. I also play Brikwars often. Just came out of my Dark ages, Yay! I strive to serve my Lord and Savior Jesus Christ in all that I do, and bring glory to Him and His name. If you want to learn more about His sacrifice, email me at jesusbeliever0@gmail.com
Your result for Which Faction Does Your Character Belong in?...
Nerogian
Your character is most like a Nerogian
Nerogueian rulers, warriors, soldiers, and citizens alike have one cause - Justice. WE are free, energetic, and strong - willing to fight alongside our brethren when we see injustice prevailing. We know that nothing will be accomplished by working alone, so we band together and create the best. Justice must be done, we will fight to the end. We are of one mind, we are Nerogueians.
Take Which Faction Does Your Character Belong in?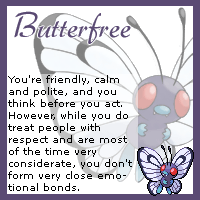 Gandalf: So do all who live to see such times. But that is not for them to decide. All we have to decide is what to do with the time that is given to us. There are other forces at work in this world Frodo, besides the will of evil. Bilbo was meant to find the Ring. In which case, you were also meant to have it. And that is an encouraging thought. Unfortunately, I haven't been able to post recently because of school and such. :( Hopefully I can post soon. We'll see.
LEGO creations
Query for failed SELECT activity.* FROM activity WHERE activity.to_personid=103080 AND activity.regarding_personid=103080 AND activity.action!='invited' AND activity.action!='removed' ORDER BY activity.created DESC LIMIT 10